Zuko Sports have been providing Holiday Camps in Southampton and Portsmouth for over 10 years. Our camps are specifically designed for children between 4 – 12 year olds to experience a wide variety of sports activities in the school holidays. These range from Football (World Cup Tournament), Tennis (Wimbledon), Basketball, Dodgeball Championship, Hockey, Tag Rugby, Kwik-Cricket and more but we also offer activities like Lego, Arts and Crafts and Britains Got Talent
CHOOSE YOUR HOLIDAY CAMP VENUE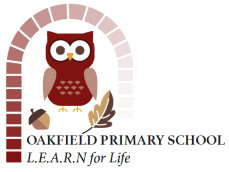 COVID 19 HOLIDAY CAMP REGULATIONS
Despite restrictions being lifted in England on Monday 19th July 2021, we will continue to work hard to keep everyone attending our camps and team safe. This will ensure we run successful and uninterrupted Holiday Camps for all in the school holidays. With this is mind we will still continue to keep many of our precautions in place. These include:
– We advise face coverings to be worn by adults indoors when possible
– We advise you to keep socially distanced whilst onsite at our venues
– We will continue to operate a 'bubble system' for children to reduce contact & isolate any potential positive cases of COVID 19.
– Hand Sanitiser will be available for all at all times
– We will continue to regularly clean the venue and equipment
All of our Holiday camps will work in bubbles with a maximum of 20 children in each group. We have been advised by the government and school to provide our camps this way.
We advise all parents/guardians to book nice and early in advance to avoid disappointment
BEFORE OUR CAMP STARTS
Please make sure all children wash their hands before arriving to our camp.
Children need to bring a packed lunch (NO NUTS ALLOWED) and a still drink
Children will need to wear sports clothes and must bring a rain jacket
ARRIVING AT OUR CAMP VENUE
Parents to drop off child to our camp venue at the front gate only
Children will be assigned and shown their bubble groups
Children must use hand sanitiser before entering the building
Children will stay in bubble throughout the whole day and if booked on other days will be placed in the same bubble and cannot change at any point
DURING CAMP
Children will stay in bubbles for the whole day
They will be designated a toilet
Hand sanitiser will be available at all times throughout the day
Coaches will clean equipment thoroughly before and after each session
At lunchtimes the children will wash hands before and after lunch
PICKING UP FROM CAMP VENUE
Parents to pick up child from our camp venue at the front gate only
Children must use hand sanitiser when leaving the building
Parents to try to social distance at gates when waiting for the children
IF A CHILD DEVELOPS ANY COVID 19 SYMPTOMS
The child will immediately be removed from the bubble and taken to a completely seperate area of our camp venue
The childs parent will be contacted immediately to come and collect the child
We will advise the parent to take the child to get a COVID 19 test as soon as possible
The parent MUST make sure they let us know the results of the test when received immediately
BOOK ONLINE NOW! CHOOSE YOUR CAMP VENUE ABOVE!
Zuko Sports provide many different Holiday Courses around Southampton and Portsmouth. Our Courses are in every school holiday and include 5 hours a day of fun, enjoyable and friendly competitions in sports. We can provide extra hour service for your children outside of our basic 9:00am – 3:00pm camps.
If you would like to know more information about our Holiday Courses feel free to e-mail at info@zukosports.co.uk and we will send you the details